TOP | About the Firm > Our Attorneys
About the Firm
Performance
Our Attorneys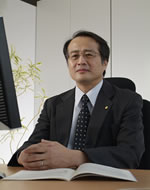 Areas of Specialization

Software, Electricity, Electronics, Physics

Certifications

Patent Attorney; Information Technology Engineer, 1st Class; Radio Engineer, 2nd Class; Licensed Electrician, 3rd Class; Color TV Repair Technician; Radiation Protection Supervisor, 2nd Class; Amateur Radio Operator, Level 2; Test of Practical English Proficiency (EIKEN), Pre-Level 1; Accountant Level 2; others

Affiliations

Japan Patent Attorneys Association, International Association for the Protection of Intellectual Property of Japan (AIPPI JAPAN), Kansai Patent Attorneys Study Group, others

Background

Mar. 1978

B.S., Nuclear Engineering, School of Engineering, Osaka University

Apr. 1978 – Oct.1993

Worked as an electronics engineer at TOYO Corporation



Sep. 1994 – Nov. 2000

Worked as a patent engineer at Nakajima International Patent Firm

Nov. 1996

Passed Patent Attorney Examination

Dec. 1996

Registered as Patent Attorney (Registration No. 10921)

Jun. 1998 – Jul. 1998

Completed Patent Affairs Training Course, BKSB LLP (Virginia, U.S.)

Dec. 2000

Established NII Patent Firm

Special skills

Early allowance through interviews with patent examiners

Hobbies

Go (Japanese board game), Swimming

Technical Field

Structures (Industrial machines, Semiconductors, Hard materials, Appliances, etc.), Mechatronics (Industrial machine control, optimization, inspection, sensing, etc.), Physics (Vacuum and cleaning technology, Plasma, PVD, etc.)

Certification

Patent Attorney

Background

1990

M.S., Applied Physics, Graduate School of Engineering, Osaka City University (Thesis Subject: Observation of Oxygen Excitation Phenomena Caused by a Laser Beam on the Surface of a Substance)

1990

Worked at Kobe Steel, Ltd. (developing vacuum coating technology [especially hard material films for cutting tools, sliding films for sliding components], plasma cleaning technology and wet cleaning technology)

1995

Worked at Shimizu Patent Attorneys Office

2002

Qualified and Registered as Patent Attorney (Registration No. 12487)

2004

Joined NII Patent Firm

2006

Completed Patent Practice Internship at Birch, Stewart, Kolasch & Birch (BSKB) Intellectual Property Law Firm (Virginia, U.S.)

Special skills

Working to assess, research, define and develop inventions

Hobbies

Fishing

Technical Field

Information Processing

Certification

Patent Attorney; Systems Auditor; Information Technology Engineer, 1st Class

Background

1987

B.S., Electrical Engineering, Faculty of Engineering, Okayama University (Electrical communication laboratory)

1987

Worked at Nippon Telegraph and Telephone Corporation (NTT) (involved in debugger development)

1990

Worked at Okayama NEC Software Corporation (involved in application development)

1997

Worked at Nakajima & Associates IP Firm

2002

Qualified and Registered as Patent Attorney (Registration No. 12559)

2010

Completed short-term training program at Greenblum & Bernstein, P.L.C.

2013

Joined NII Patent Firm

Special skills

Analysis of inventions related to software inventions
Preparation of patent applications and documents for response to Office Action

Hobbies

Jogging, Trail Running, Programming, etc.

Technical Fields

Electricity, Machinery

Certifications and others

Patent Attorney

Member of intellectual property system promotion committee at Kinki Branch of Japan Patent Attorneys Association
(2004 to Present: committee chairman in 2010; and committee vice-chairman in 2008, 2009, and 2011)

Member of Kansai Patent Attorneys Study Group (vice-chairman of patent utility model subgroup in 2011, and chairman of the same in 2012)

Background

1996

B.S., Mechanical Systems Engineering, Faculty of Engineering, Kanazawa University

1998

M.S., Mechanical Systems Engineering, Graduate School of Engineering, Kanazawa University

1998-2009

Worked at Panasonic Corporation (involved in domestic and foreign patent acquisition and patent application matters at divisional and head office intellectual property departments)

2003

Qualified and Registered as Patent Attorney (Registration No. 13141)

2004-2011

Adjunct faculty member at Faculty of Engineering, Kanazawa University

2009

Joined NII Patent Firm

2015

Completed the Patent and Intellectual Property Law and Practice Summer Institute hosted by the Center for Advanced Study and Research on Intellectual Property (CASRIP) at the University of Washington

Special skills

Acquisition of domestic and foreign patents (working to define inventions, preparation of patent applications and documents for response to Office Action, interview with patent examiners)

Providing support for corporate intellectual property matters (intellectual property management, intellectual property strategy planning, intellectual property assessment, intellectual property instruction, intellectual property negotiation)

Patent search (prior art search, business risk assessment)

Hobbies

Marathon, Snowboarding, Golf (wanting to try)

Technical Fields

Software, Image Processing, Physics

Certifications

Patent Attorney; Patent Infringement Litigator;Senior Radiation Protection Supervisor

Background

1993

B.S., Nuclear Engineering, School of Engineering, Osaka University

1995

M.S., Nuclear Engineering, Graduate School of Engineering, Osaka University

1995-1999

Worked at Mitsubishi Electric Corporation (involved in design work related to radiation measurement)

1999-2001

Worked at Hokuto Patent Office

2001

Joined NII Patent Firm

2005

Qualified and Registered as Patent Attorney (Registration No. 13723)

2006

Completed Patent Practice Internship at BOEHMERT & BOEHMERT Law Firm in Germany

2008

Qualified as Patent Infringement Litigator

Special skills

Preparation of patent applications and documents for response to Office Action

Hobbies

Movies, Fishing

Technical Fields

Structures, Mechatronics, Software

Certifications

Patent Attorney; Patent Infringement Litigator; Qualified Supervisor for Energy Management, Scaffolding Construction Chief Supervisor, Crane Operation Technician, Supervisor for Hazardous Operation Associated with Oxygen Depletion and Hydrogen Sulfide

Background

1995

M.S., Precision Engineering, School of Engineering, the University of Tokyo (Thesis Subject: Research on Insertion of Thin Rod Using Magnetic Levitation Mechanism)

1995

Worked as an engineer and supervisor at Kansai Electric Power Co., Inc.

2006

Passed Patent Attorney Examination

2007

Joined NII Patent Firm

2007

Registered as Patent Attorney (Registration No. 15322)

2008

Qualified as Patent Infringement Litigator

2009

Completed Patent Affairs Training Course, BKSB LLP (Virginia, U.S.)

Special skills

Preparation of patent applications related to machinery inventions

Hobbies

Travelling, Family Activities

Technical Fields

Electricity, Machinery

Certifications

Patent Attorney

Background

2001

B.S., Electrical Engineering, Faculty of Engineering, Doshisha University

2001

Worked at Kyoto Denkiki Co., Ltd. (involved in intellectual property services and production engineering services)

2004

Worked at Kishimoto & Associates

2006

Qualified and Registered as Patent Attorney (Registration No. 14846)

2011

Joined NII Patent Firm

Special skills

Preparation of patent applications and documents for response to Office Action

Hobbies

Travelling, Visiting Cafes

Technical Fields

Machinery, Mechatronics, Network

Certifications

Patent Attorney; Patent Infringement Litigator

Background

1990

B.S., Mechanical Engineering, School of Engineering Science, Osaka University

1990

Worked as a sales representative for scientific and engineering calculation services (structure, fluid, chemistry) at RECRUIT CO., LTD.

1992

Worked as an instructor and a manager of instructors at English Kids Network

1996

Worked as an Internet Division chief at AXIS Inc.

2001

Worked as a Web director and technical director at KOHGA Corporation

2004

Joined NII Patent Firm

2007

Qualified and Registered as Patent Attorney (Registration No. 15561)

2008

Completed Patent Affairs Training Course, BKSB LLP (Virginia, U.S.)

2009

Qualified as Patent Infringement Litigator

Special skills

Working to define and develop inventions, preparation of patent applications and documents for response to Office Action

Hobbies

Music, Playing Guitar, Watching Soccer Matches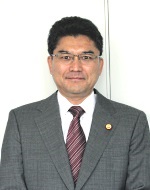 Technical Fields

Machinery, Electricity

Certifications

Patent Attorney

Background

1987

B.S., Mechanical Engineering, Faculty of Engineering, Doshisha University

1987-2014

Worked at Murata Manufacturing Co., Ltd. (designed facilities and served as patent liaison in Production Engineering Unit, and then involved in patent application and acquisition matters in Intellectual Property Department)

2005

Passed Patent Attorney Examination

2008

Registered as Patent Attorney (Registration No. 15819)

2014

Worked at Nishizawa Patent Firm

2015

Joined NII Patent Firm

Special skills

Preparation of patent applications and Intellectual property stragety planning

Hobbies

DVD viewing (Star Trek)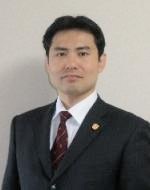 Technical Fields

Software, Information Processing

Certifications

Patent Attorney; Information Technology Engineer, 1st Class; Application Engineer; Technical Engineer (Database)

Background

1996

B.S., Mathematics School of Science, Kobe University

1996

Involved in the design and development of business applications (accounting systems and sales management systems) as an systems engineer at NTT DATA Sekisui Systems Corporation (formerly known as Sekisui Systems Corporation).

2008

Passed Patent Attorney Examination

2009

Joined NII Patent Firm

2009

Registered as Patent Attorney (Registration No. 16342)

2010

Completed Patent Affairs Training Course, BKSB LLP (Virginia, U.S.)

Special skills

Preparation of patent applications related to software inventions

Hobbies

Jogging

Technical Fields

Software, Machinery, Mechatronics

Certifications

Patent Attorney; Information Technology Engineer, 1st Class

Background

1997

B.S., Mechanical Engineering, Faculty of Engineering, Kyoto University

1999

M.S., Energy Conversion Science, Graduate School of Energy Science, Kyoto University

1999-2007

Worked at JGC Corporation (involved in consultation and systems design for manufacturing businesses)

2007

Joined NII Patent Firm

2009

Passed Patent Attorney Examination

2010

Registered as Patent Attorney (Registration No. 16812)

2013

Completed Patent Affairs Training Course, BKSB LLP (Virginia, U.S.)

Special skills

Preparation of patent applications related to software inventions and documents for response to Office Action

Hobbies

Watching Sport, Reading Books

Technical Field

Electricity, Control Engineering, Machinery, Semiconductor Device, High Frequency Device, Electronic Circuit, Battery

Certification

Patent Attorney; Ph.D. in Engineering; Information Technology Engineer, 2nd Class

Background

1987

B.S., Control Engineering, School of Engineering Science, Osaka University

1989

M.Eng., Control Engineering, Graduate School of Engineering Science, Osaka University

1989

Worked at Sanyo Electric Co., Ltd. (involved in research on superconducting device at laboratory)

1992-1994

Involved in research on high frequency Josephson device at Superconductivity Research Laboratory of International Superconductivity Technology Center

1997

Ph.D., Engineering, Graduate School of Engineering Science, Osaka University

1998

Worked at Sanyo Electric Co., Ltd. (involved in high frequency device development project)

2007

Joined NII Patent Firm

2012

Passed Patent Attorney Examination

2013

Registered as Patent Attorney (Registration No. 18943)

2014

Completed the Patent and Intellectual Property Law and Practice Summer Institute hosted by the Center for Advanced Study and Research on Intellectual Property (CASRIP) at the University of Washington

Special skills

Preparation of patent applications related to inventions of electronic device, electric circuit, and semiconductor process
Preparation of documents for response to Office Action

Hobbies

Ball games such as table tennis, baseball, and golf, Jogging, and Karaoke (Japanese oldies from 70's and 80's)

Technical Field

Electricity, Machinery, Electronic Materials

Certification and others

Patent Attorney; Patent Infringement Litigator; Ph.D. in Engineering; Secretarial Skills Test, 2nd Grade; The 6th JSAP Incentive Award for Excellent Presentation (Spring, 1999)

Background

1999

M.Eng., Electrical and Electronic Engineering, Faculty of Engineering, Graduate School of Science and Engineering, Yamaguchi University

1999

Worked at Sharp Corporation (involved in design and development of liquid crystal display driver)

2000

Involved in research and development of ferroelectric/piezoelectric material, probe microscope, and memory device at Graduate School of Engineering, Tohoku University (Research Institute of Electrical Communication at Tohoku University)

2003

Ph.D., Electronic Engineering, Department of Electronic Engineering, Graduate School of Engineering, Tohoku University

2003

Worked as a JSPS fellow (Institute for Materials Research, Tohoku University)

2004

Worked as an assistant (Institute of Multi-disciplinary Research for Advanced Materials, Tohoku University)

2007

Worked at YANASE & FURIKADO PATENT ATTORNEYS OFFICE

2009

Joined NII Patent Firm

2012

Passed Patent Attorney Examination

2013

Registered as Patent Attorney (Registration No. 18984)

2014

Qualified as Patent Infringement Litigator

2015

Completed the Patent and Intellectual Property Law and Practice Summer Institute hosted by the Center for Advanced Study and Research on Intellectual Property (CASRIP) at the University of Washington

Special skills

Defining inventions for research and education institutions such as universities
Preparation of patent application

Hobbies

Hot spring bathing, Piano, Billiard (I have my own cue stick.)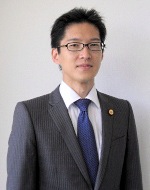 Technical Field

Information Processing

Certification and others

Patent Attorney; Information Technology Engineer (Information Systems Security Administrator); EIKEN Test in Practical English Proficiency: 1st Grade;Official Business Skill Test in Book-keeping: 2nd Grade

Background

1997

B.A., Human Studies, Faculty of Integrated Human Studies, Kyoto University (majored in human relations and minored in human information theory)

1997-2000

Worked at Lawson, Inc. (assigned to management and administration division)

2000-2008

Worked at translation company (involved in translation coordinator's job and management of in-house computer system)

2008

Joined NII Patent Firm

2012

Passed Patent Attorney Examination

2013

Registered as Patent Attorney (Registration No. 19002)

2014

Completed the Patent and Intellectual Property Law and Practice Summer Institute hosted by the Center for Advanced Study and Research on Intellectual Property (CASRIP) at the University of Washington

Special skills

Preparation of foreign patent applications and documents for response to Office Action

Hobbies

Art appreciation (especially picture appreciation)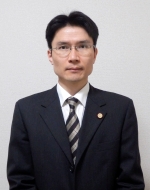 Technical Field

Optics, Electricity

Certification and others

Patent Attorney;Ph.D. in Energy Science; Senior Radiation Protection Supervisor

Background

1999

Ph.D., Energy Conversion Science, Graduate School of Energy Science, Kyoto University

1999

Worked at Kawasaki Heavy Industries, Ltd. (involved in research and development)

2005

Worked as Fixed-term Patent Examiner at JPO

2012

Passed Patent Attorney Examination

2013

Joined NII Patent Firm

2013

Registered as Patent Attorney (Registration No. 19080)

Special skills

Search for Prior Art

Hobbies

Drive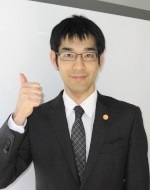 Technical Field

Electricity, Information Processing, Machinery

Certification and others

Patent Attorney; Applied Information Technology Engineer

Background

2003

B.S., Undergraduate School of Electrical and Electronic Engineering, Faculty of Engineering, Kyoto University

2003

Worked at Victor Company of Japan, Limited (involved in development of deflection yoke and optical pickup (CD/DVD dual wavelength integrated device))

2010

Worked at FUJITSU TEN TECHNOLOGY., INC (involved in designing of car navigation system and acquisition of product certification)

2011

Joined NII Patent Firm

2013

Passed Patent Attorney Examination

2014

Registered as Patent Attorney (Registration No. 19663)

Special skills

Preparation of application documents

Hobbies

Guitar (and air guitar), Japanese fencing (second grade)